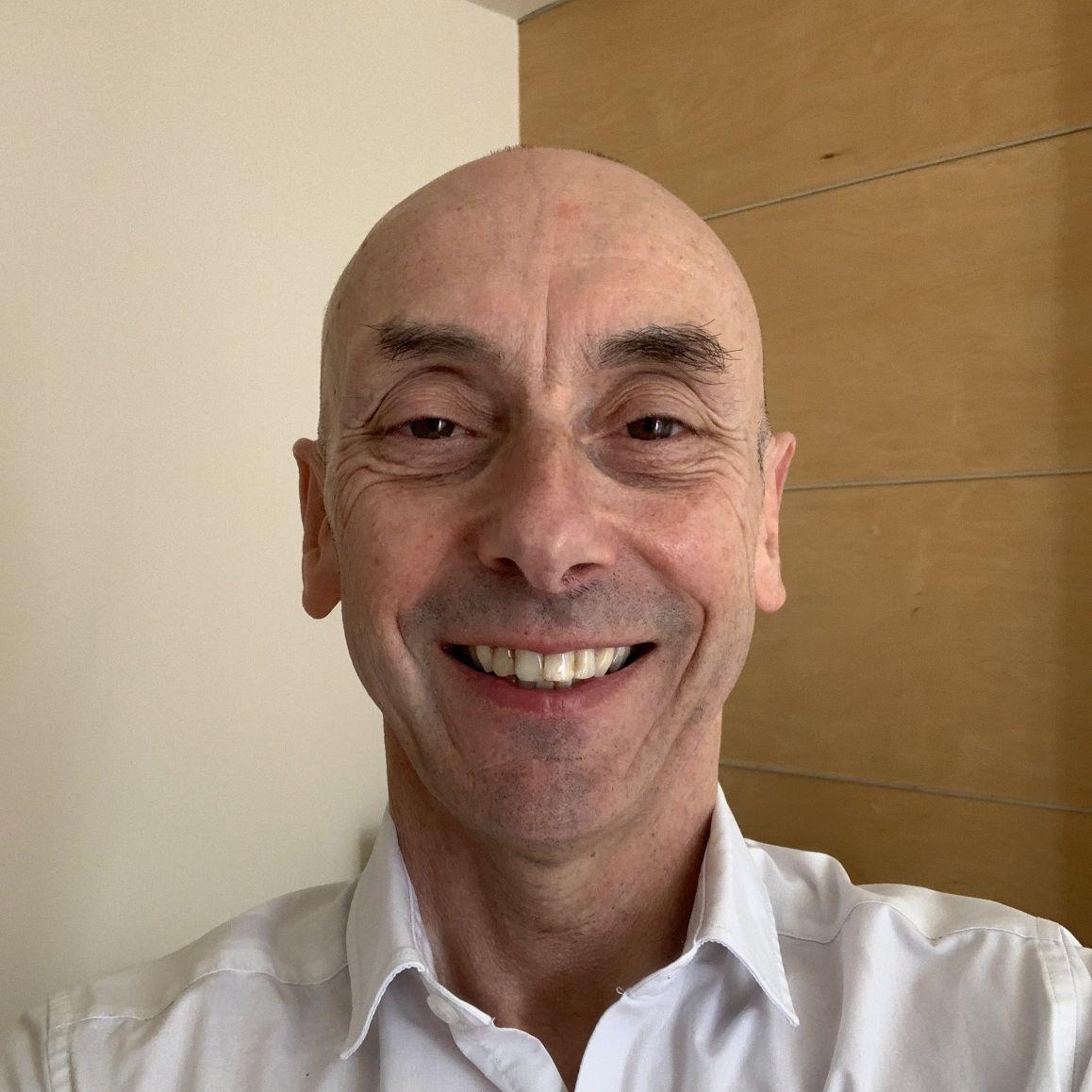 Professor Gary Entrican has won our inaugural Outstanding Contribution to the BSI Award. Gary is Honorary Professor at The Roslin Institute at The University of Edinburgh. He was a Trustee of the BSI from 2004 to 2007 and held the post of BSI Congress Secretary from 2017 to 2021. We caught up with Gary to find out what it means to him to win this award.
Many congratulations on winning the Outstanding Contribution to the BSI Award! How did it feel to get this good news?
It feels amazing. It was totally unexpected – I didn't even know I'd been nominated. The BSI means so much to me and I've been involved with their work for so many years, and to be recognised in this way is above and beyond anything I expected. 
For me, it's an affirmation that I've done something positive for the BSI and for my colleagues. It always means a lot to get this kind of acknowledgement from your peers.
In your role as BSI Congress Secretary, you oversaw two BSI Congress events and had to adapt in 2020 to running an online event. How did you cope with the challenges the pandemic posed? 
The first set of challenges were the shifting goal posts. We had a planning meeting in early March 2020, and it was already noticeable travelling into London that things were quieter. We suspected there might be some sort of lockdown, but we didn't know for how long, so we continued getting everything lined up for an in-person meeting in December. 
Of course, by June or July, it became clear that an in-person event was no longer an option. But we still wanted to do something really worthwhile for the BSI membership. Online meetings were by then becoming quite commonplace so we had to work hard to offer something unique that included COVID-19 and had an interactive element. 
The uncertainty was the biggest challenge, and this remained right through to the end. Travel restrictions for speakers and delegates could change from one day to the next. It is easy with hindsight to forget how difficult that was at the time. 
Throughout my career, the BSI Congress has always been such a big event in the calendar – there are very few I've not been to. It was important to me to play a role in continuing that tradition as Congress Secretary. 
What role has the BSI played in your own career and how has this role evolved in recent years?
The BSI has been a huge part of my career. I went to my first BSI meeting in the first year of my PhD, in Kensington Town Hall. Those meetings were where you got to hear about everything that was going on in the field, were the chance to meet people for career progression and keep your finger on the pulse. 
It was at one of these meetings that I gave my first talk as a postdoc, which was quite daunting at the time! To be able to meet people from around the UK and globally working in all different areas of immunology was so valuable, and those opportunities simply wouldn't have been there without the BSI.
Of course, the BSI's activities have developed over the years to adapt to the changing demands of research careers in immunology. It's been great to see the increased focus on opportunities for Early Career Researchers, for example. I've enjoyed being a part of that evolution.
For me, what speaks volumes is that many immunologists remain members of the BSI even when their research and teaching activities are behind them. They feel part of a community, and that is something the BSI has done really well to create. 
You are a big champion of equality, diversity and inclusion (EDI). Why do you think this is so important for a field like immunology?
I actually think it's important in every aspect of life. I became interested in equality, diversity and inclusion in a previous role – I don't like discrimination and I don't like unfairness, so that was the hook for me. 
As I got more involved, I began to understand that the principles of equality go far beyond the protected characteristics set out by the Equality Act. It's actually all about culture and behaviours and values. If the values of an organisation are not reflective of an environment that is accepting and supportive, then people end up having to watch their backs rather than looking forward. In science, you constantly need to be moving forward, so if you can't thrive in your place of work, then there is no progress.
The BSI has been doing some great work on this, including their new Diversity & Inclusion Framework, which is a fantastic approach, and is something I've used in a number of contexts. The BSI has a large and strong membership, so can be a beacon for these values. Leadership by example is so important – you need to take people with you. You can't dictate to them. 
You took a new direction in your career several years ago when you stopped active research, but you are still very much involved in immunology – how important was it to you to keep that connection? 
That's right – though I was taking a new direction in my career, I wasn't ready to walk away from immunology, or to 'park' my scientific brain. I no longer do research but I have an Honorary Professorship at The University of Edinburgh and am now even more involved in teaching and other roles, such as on funding panels, which play an important role in supporting competitive research. They are time-consuming but very rewarding so I'm pleased that I have the time to do them. 
What I have realised is that the skills I've gained in my research career are transferrable to just about everything I do. Simple things like presentation skills and communicating information clearly and convincingly. These skills are particularly important for good leadership and can serve you in every aspect of life, both inside and outside science.
---
The BSI Awards Ceremony was held on 20 April 2023. You can read more about the all the winners of the 2023 BSI Awards here. 
Interview conducted by Amy Edmunds.