On this page, you will find an infographic about COVID-19 vaccination and viral variants. The graphic explains what a variant is, how it can evade immunity and why booster doses of COVID-19 vaccines are safe and effective at enhancing the immune response. Booster vaccinations are the best protection against viral variants and severe COVID-19.
By understanding and addressing vaccine questions that are prominent in public discussion and may lead to hesitancy towards vaccination, the BSI hopes to provide expert information to help everyone make informed decisions about vaccines and their health. Scroll down to discover more, click the download link to print the graphic or share on social media tagging @britsocimm to help strengthen public understanding.
Knowledge of COVID-19 vaccine immunology will continue to evolve and this infographic is accurate at the time of publishing, December 2021.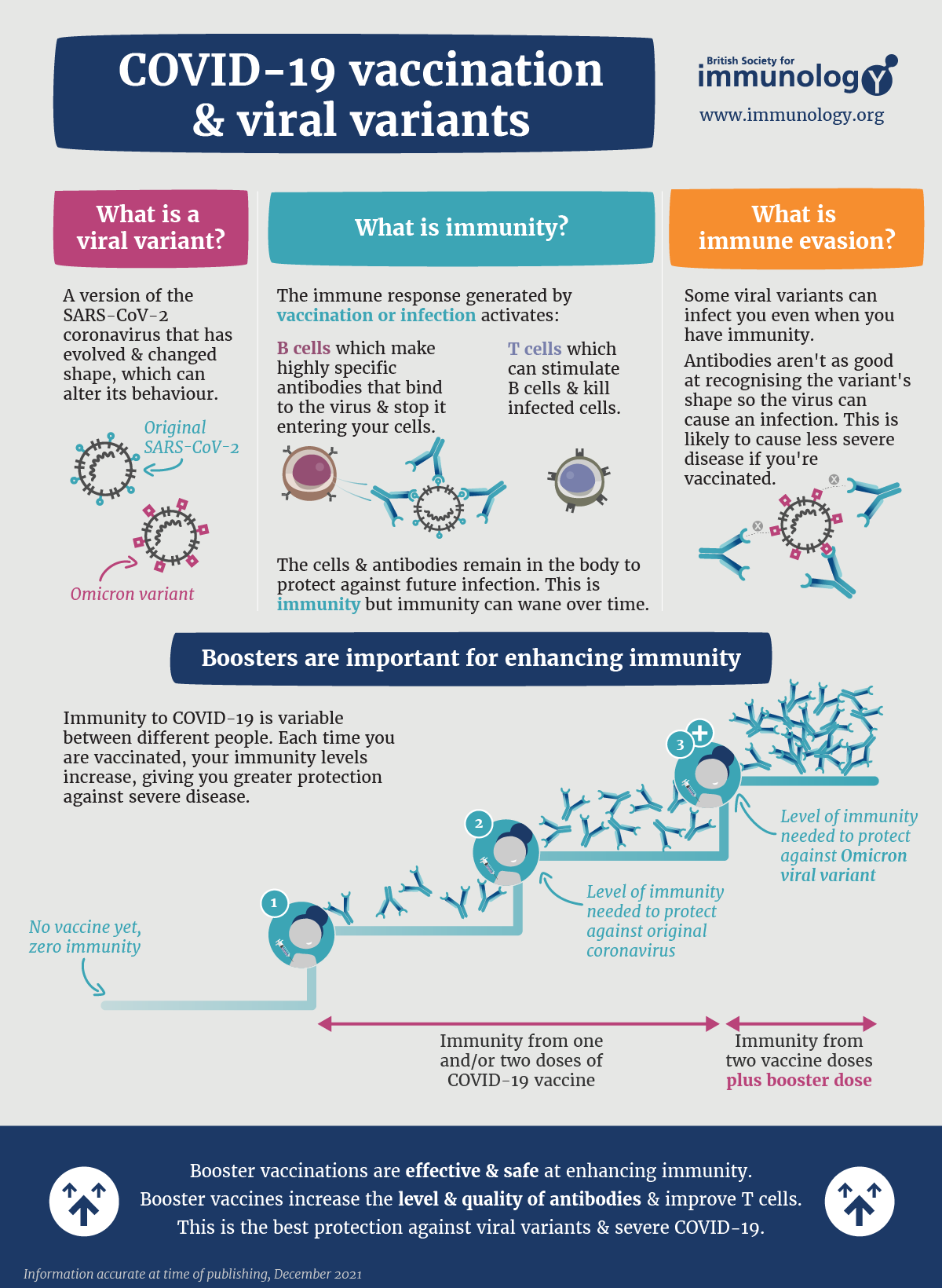 If you are interested in translating these resources into another language, please email bsi@immunology.org. Please do not translate these resources without our permission.