On this page, you will find infographics explaining the different types of COVID-19 testing, how they work and what they can tell us. Scroll down to discover more, click the download link to print them out or share on social media tagging @britsocimm to help strengthen public understanding.
Understanding COVID-19 testing is important so everyone feels informed about being tested and can have confidence in test results. Testing can be informative and important for science, medicine and public health, but what does it mean for you? Read more in our blog, which takes a detailed look at the different types of available tests.
These infographics are accurate at the time of publishing in January 2022.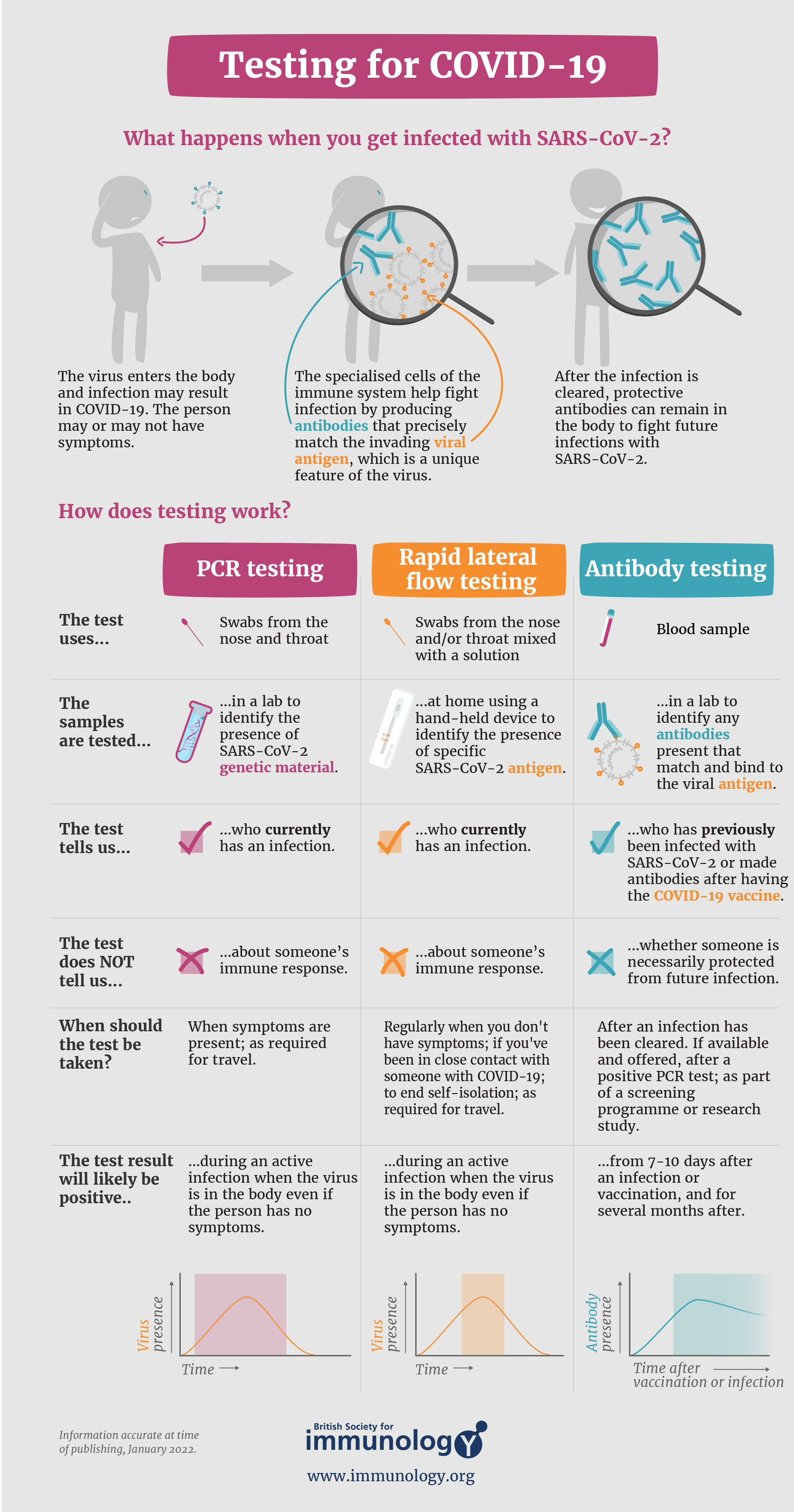 If you are interested in translating these resources into another language, please email bsi@immunology.org. Please do not translate these resources without our permission.